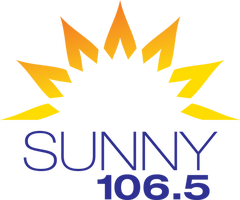 Better Variety for a Better Workday
Sunny 106.5 KSNE- Men, women, and an increasing number of young people are tuning in to KSNE-FM, Sunny 106.5 to enjoy the best variety of their favorite hits. Our audience has been actively tuning in to hear their favorite adult contemporary hits at this frequency for 20 years.
Whether they're listening at work, in the car, or while relaxing at home, Sunny 106.5 is programmed to reach your most important customers- "The Money Demo"! With an affluent, educated men and women between the ages of 25-54, Sunny 106.5 (KSNE) has reigned as the authority on Adult Contemporary Music since it came into format in August, 1987. KSNE features long running syndicated programming like "Love Songs with Delilah." During the Holiday season Sunny 106.5 becomes Las Vegas' official Christmas music station.
Call Letters: KSNE
Format: ACMAINSTREAM
Dial Position : 106.5 FM
Brand: Sunny 106.5 Las Vegas
Target Listener: Adults/Women 25-54